"I arrived at Belle Fountain not knowing what to expect. I had a preconceived picture of what a rehab facility was supposed to look like. To my surprise and relief my vision of a poorly run institution with terrible services and inept personnel was totally wrong. Every nurse, therapist, CNA, right down to the housekeeping staff are professional and very friendly. The physical and occupational therapists, respiratory and speech therapists work with you in a facility that has everything you need to get you back on your feet. If I had to or I was asked to recommend a live-in rehab facility I would recommend Belle Fountain hands down."
—Susan A. of Lincoln Park, MI
Mamie has visited Belle Fountain about 5 times, it is like her second home ("not quite like my home") but she did celebrate her birthday here. "Services here are very good, the staff are good, one of the nicest rehab facilities. The facility is very clean and home- like, unlike other facilities you have experienced. The courtyard is beautiful and feels like you are in the country. Therapists are kind, considerate, and make you feel great. Food is accommodating and when the food isn't accommodating, there is another choice. One of the essentials that they love to come here for, you don't have to forget your pet because they can come visit you when their lonesome," said Mamie.
—Mamie V. of Trenton, MI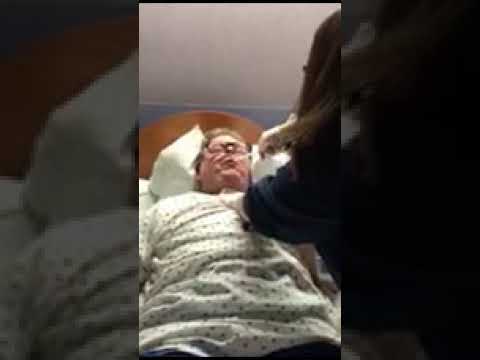 Belle Fountain Nursing and Rehabilitation Center accept residents that need respiratory care, including residents with tracheostomy. Harmoni Eggert, is our Respiratory therapist on staff. Mr. W. is the first trach resident to be decannulated onsite, at the facility.
—Bill I. of Brownstown, MI
I spent almost two months at Belle Fountain, and received excellent care. The PT, OT, and ST staff were wonderful. The food was very good and the facility is very clean. The nursing staff was very kind, considerate, and empathetic. I was well taken care of by all the staff including the administrative staff. I would definitely recommend Belle Fountain to others.
—James M. of Riverview, MI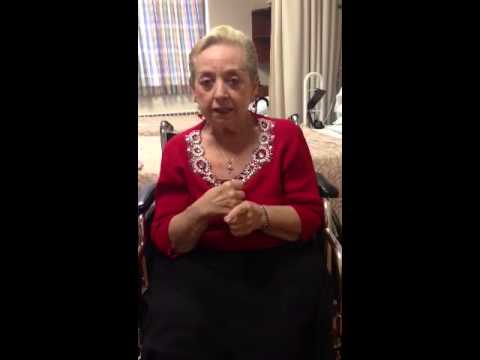 Our mother Regina H. (98 years old) came into Belle Fountain Nursing Center for her skilled nursing care. We cannot say enough about all the excellent care and rehab she received.  Because of Belle Fountain mom could return to assisted living once again. We her family couldn't be happier for mom. God's blessings to all at Belle Fountain…  We give you a 5 STAR Rating!
—Marsha L.
I am currently a staff nurse at Belle Fountain. With 35 years experience I have had 9 jobs in Hospitals, Nursing Homes, Clinics and a few other unmentionable entities!! I can truly say that this is the best place I have ever worked!! The atmosphere is professional, light and laughter is plentiful. I work with the best staff I have ever worked with and am proud to call them co-workers. Management is amazing and truly if I had a loved one that needed rehabilitation… they would without a doubt be with us. Thank you Belle Fountain for hiring me and allowing me an incredible work experience for the first time in my career. Thank You!
—Karen Lawlor C. — Gibraltar, Michigan
Our family has bee blessed still having our mom with us for 90 years and counting. Unfortunately, we have also had our share of needing a nursing / rehab facility for her.  After experiencing other facilities in the area, NOTHING compares to Belle Fountain.  From the moment you step through the door, you are put at ease and reassured at the choice you made for your loved one.  Everything from the staff, the food, and the atmosphere promotes healing.  Belle Fountain will always be our first choice.
—Cathy S. for Inez B.
Please accept our sincere thanks and gratitude for the outstanding care you provided our mother during the last years and days of her life… Each of you (office staff, nursing corps, food services, house keeping, recreation and therapists) have individually contributed to her quality of life during the past two years… Believe me, she loved you just as much as the love you showed for her and, we witnessed those actions every day we visited your facility…. in addition, you provided much needed guidance to us for our role in processing the paperwork necessary to facilitate her stay at your fine institution. During her last hours we saw many of you come in on your own time to visit and comfort her…. those were wonderful actions and much appreciated.
My Grandma A. was very BLESSED to be at Belle Fountain…. the staff is very caring and the facility is top notch….
Best regards to all of you wonderful professionals…. Thanks again…
—The family of Helen A.
My grandfather, Dwight A. spent some time there at your facility back in 2010. We cannot say enough wonderful things about your facility and staff, as they were all wonderful. Unfortunately, we lost my grandfather last year, but will always remember you and pass along your information to others to others that could use your services. My grandmother is currently at your sister facility, Four Seasons in Westland. She likes it there as well. Thank you again for everything you did for my grandfather, he really enjoyed his time there.
—Angeline B.